Broderbund
Regular price
Sale price
$14.95 USD
Unit price
per
Sale
Sold out
Bank Street Writer for the Commodore 64 is a classic piece of software that embodies the early days of word processing in the realm of personal computing. Designed for the iconic Commodore 64, this application is a treasure for vintage computer enthusiasts and technology historians alike.

This retro software, originally released in the 1980s, offers a nostalgic journey back to the early era of home computing. With its pixelated interface, Bank Street Writer allows users to transform their Commodore 64 into a functional typewriter, delivering a sense of simplicity and charm that was characteristic of that time.

Bank Street Writer provides fundamental word processing capabilities, including text entry, editing, and basic formatting. While its features may seem rudimentary by today's standards, they were groundbreaking in an age when typewriters were still prevalent.

For collectors and enthusiasts of vintage technology, Bank Street Writer for the Commodore 64 is a noteworthy addition to your repertoire. Its historical significance and the unique experience it provides make it a valuable piece of computing history.



Share
What's Included

Open Box, Disk, Manual, and Registration card
View full details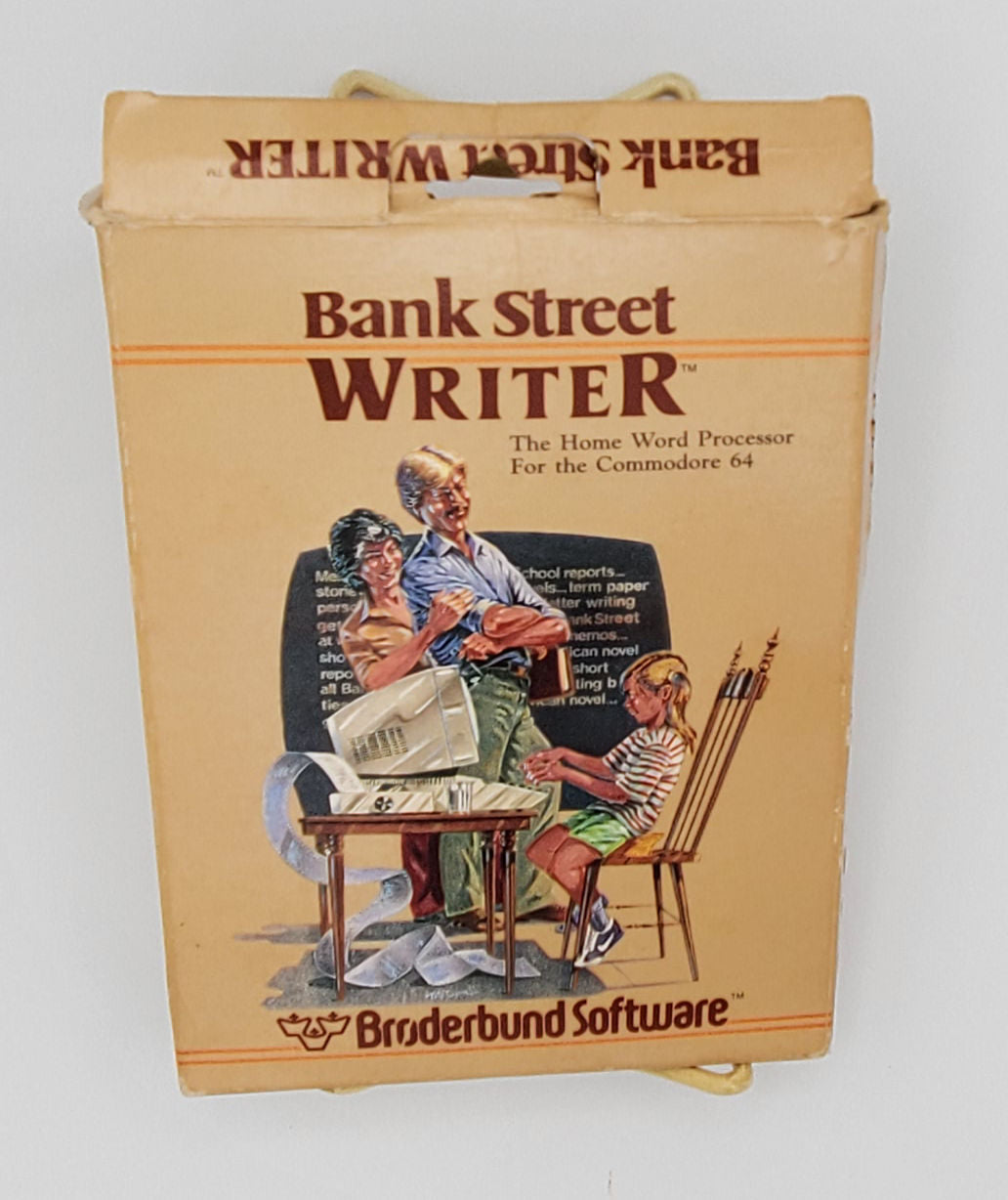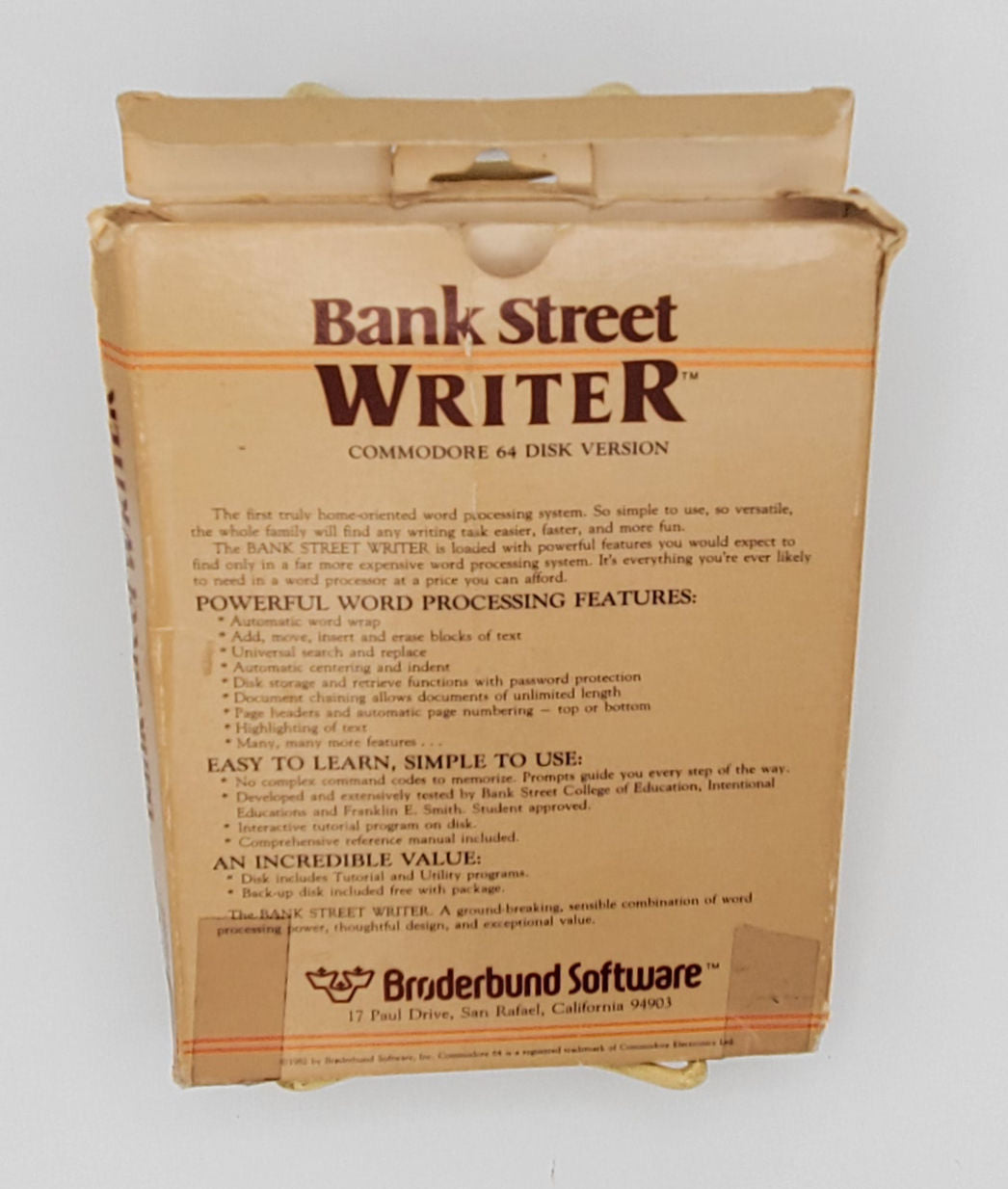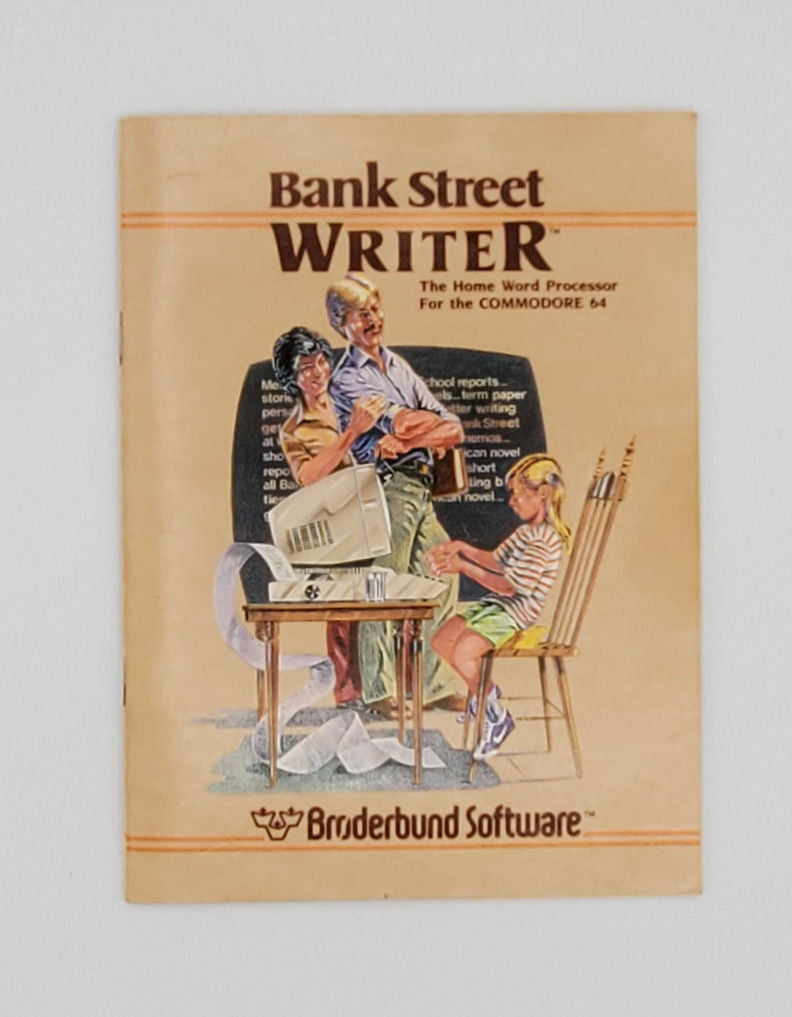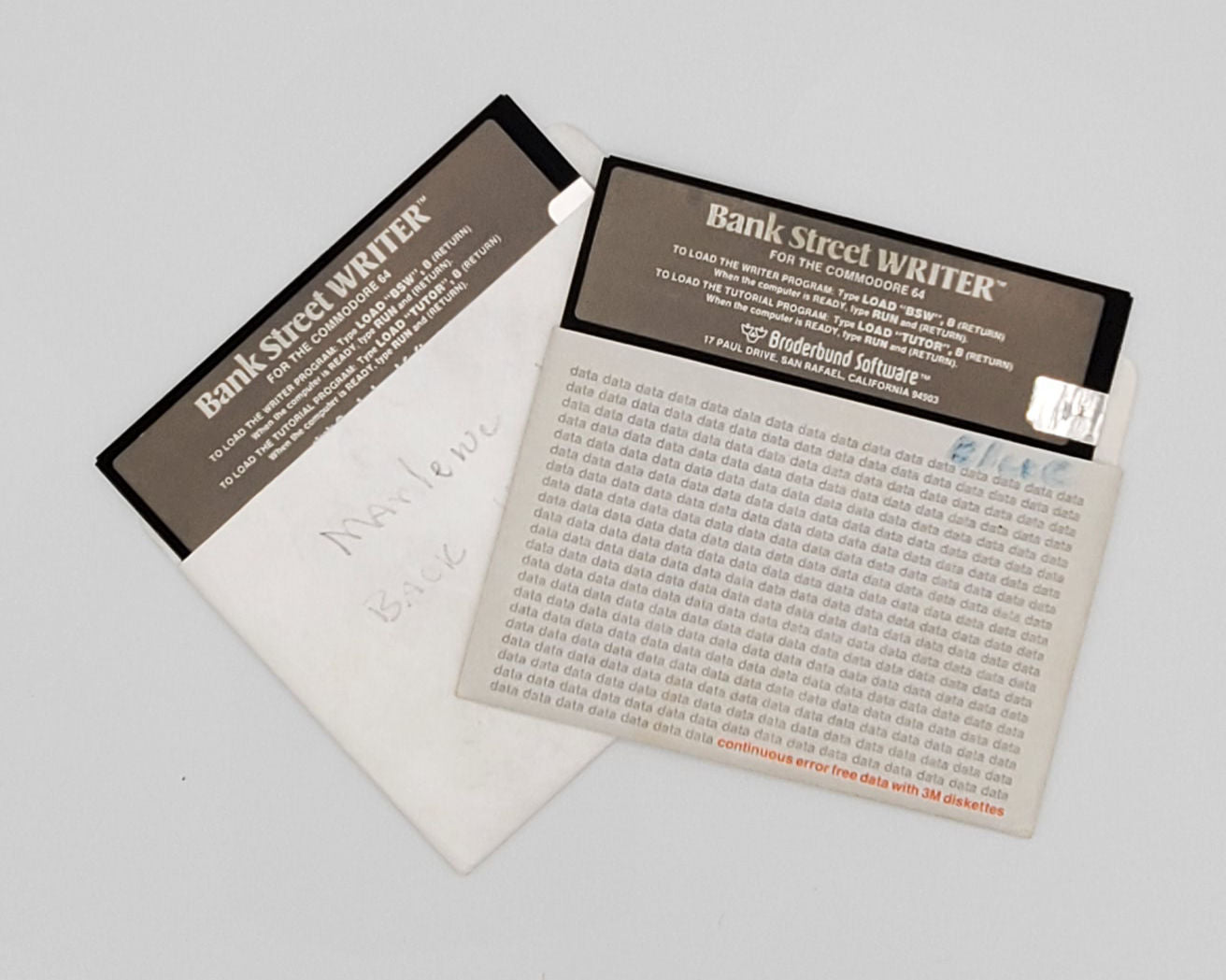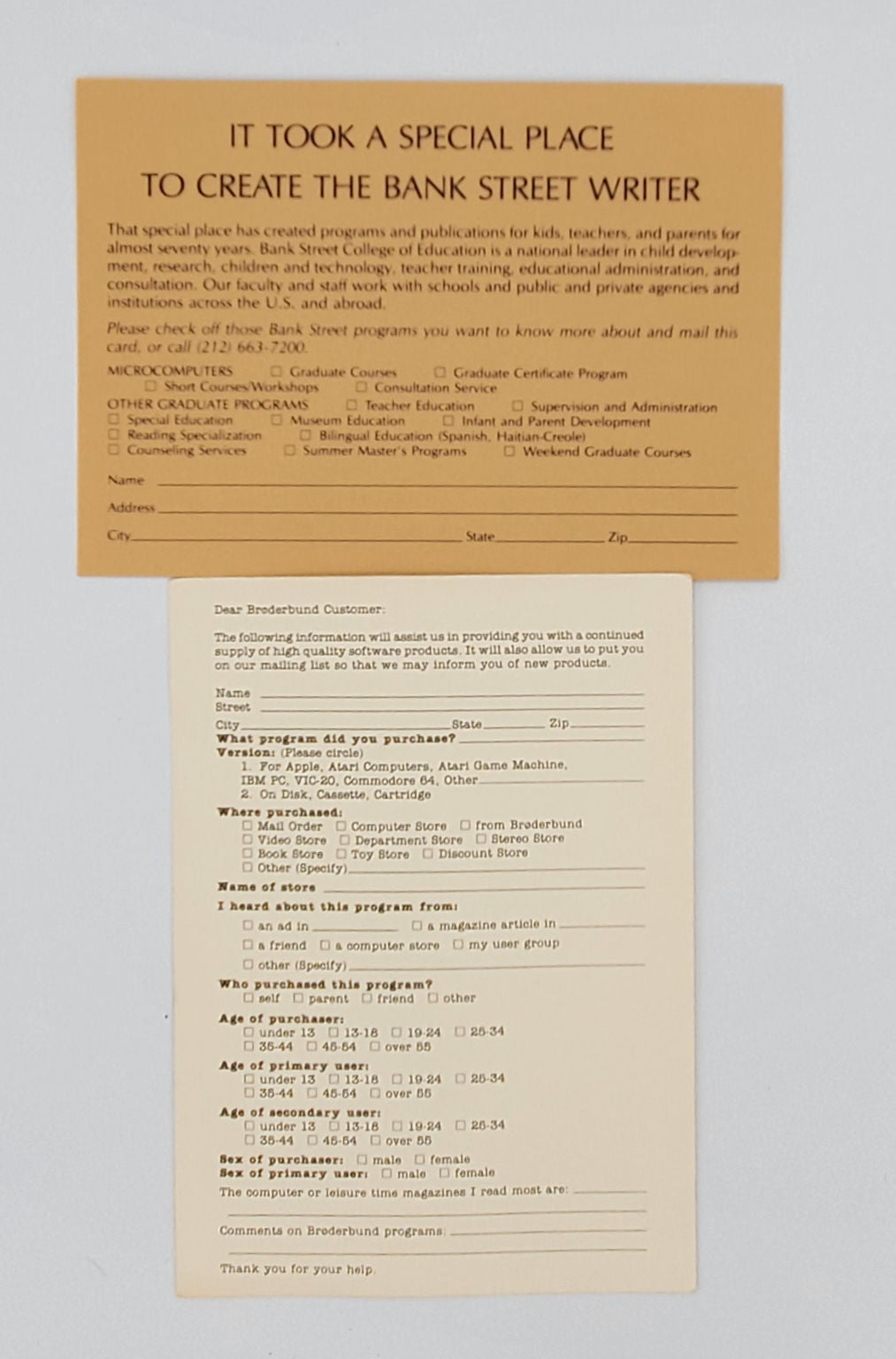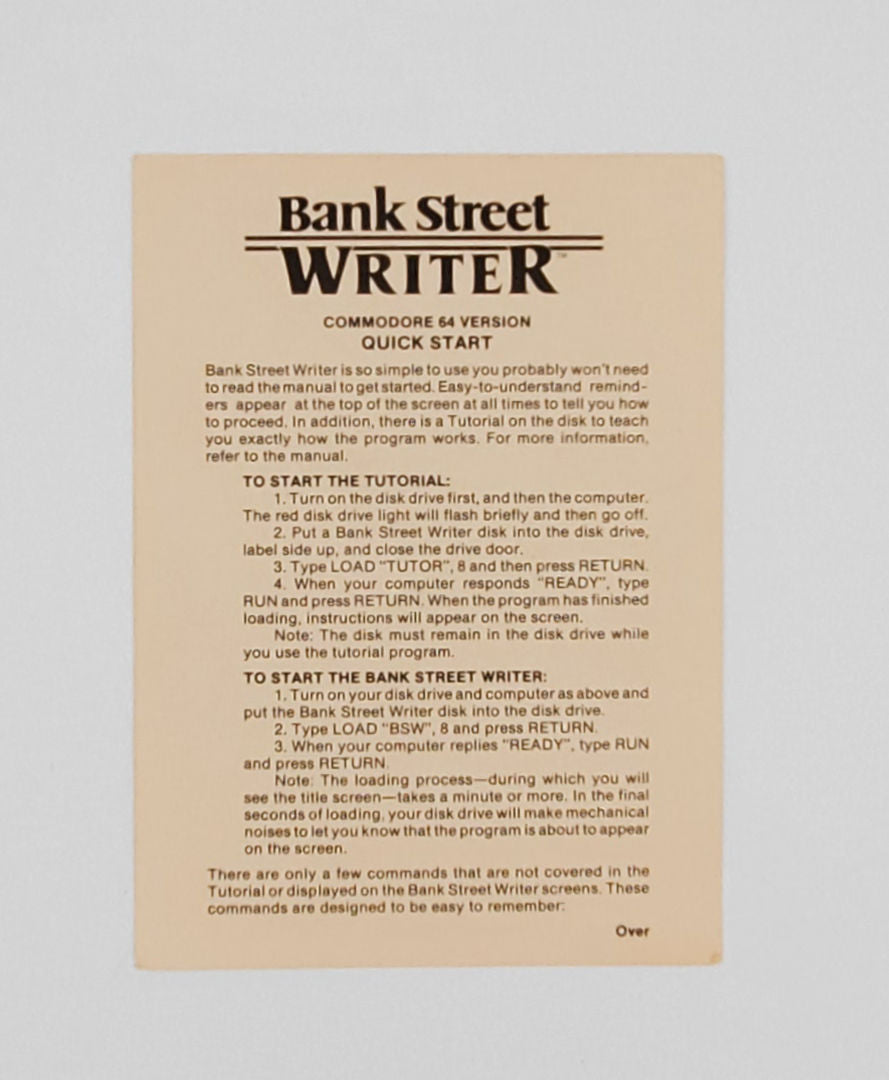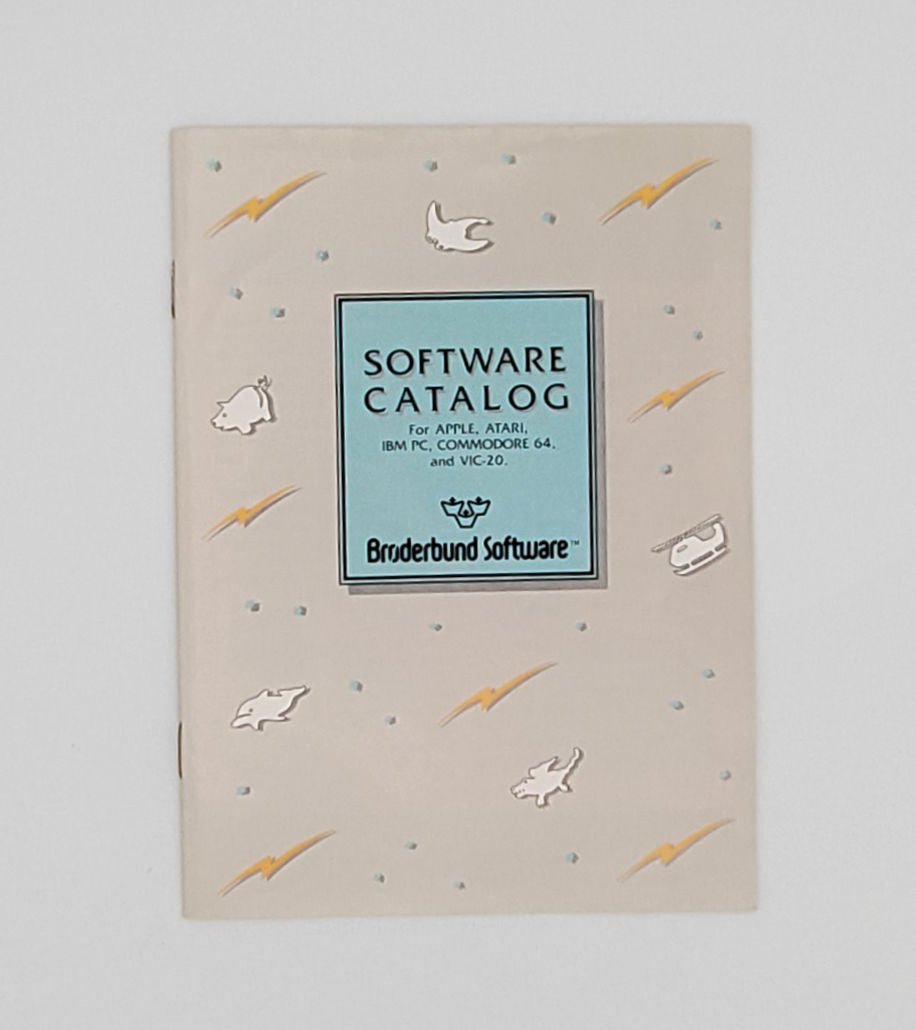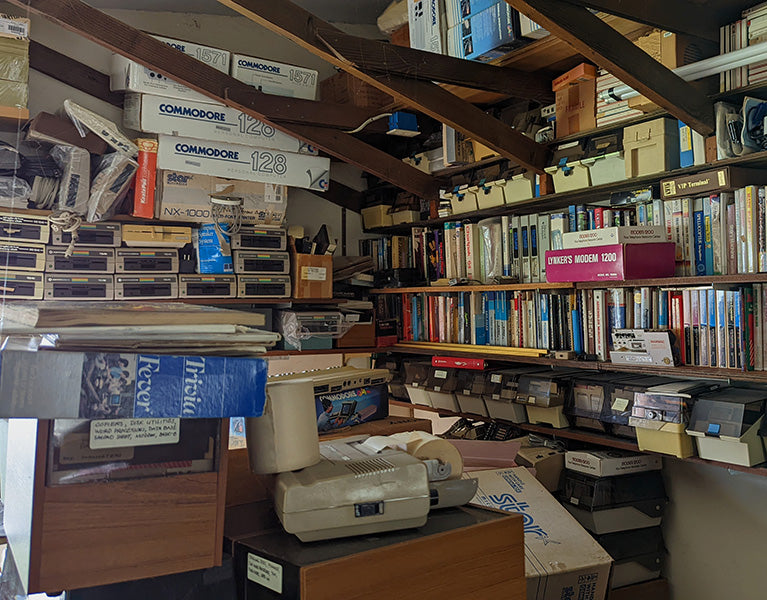 Condition Considerations
This item came from the Stone Collection. It was stored in a workshop that was abandoned from sometime around the year 2000 until we bought it in 2022. The shop had minimal heating and no AC so these items were subjected to harsh storage conditions. Untested disks probably don't work and may have dust or mold spores. Books and paper items may have a musty odor.
See Collection on YouTube