Hands on Software
Regular price
Sale price
$39.95 USD
Unit price
per
Sale
Sold out
I can't find a lot of information on this online so it seems quite obscure. I do have an open copy available so the following is from the manual:
"The Ultimate Programmer's Aid for PET, CBM & COMMODORE 64"
"SYSRES is an operating system that works in conjunction with the BASIC operating system in your Commodore 64 to give you, the programmer, advanced program and file manipulation ability...
By using a extremely powerful syntax structure, SYSRES adds over 1100 new functions to BASIC while only using 33 new command words (plus 11 dos-support commands)...
SYSRES hides away under BASIC so it USES NO RAM which would normally be available to BASIC programs (except 256 bytes from $C000 to $CFFF for BASIC interface)"
Some features include:
BLOAD
SCREENPRINT
FIND/CHANGE
BRUN
RENUMBER
SCROLL
KEY
APPEND
MERGE
TRACE
My open copy has a binder that is not included. You will get the pictured Manual and disk that are still shrink wrapped (The disk is inserted between the pages so I can't get an image without unwrapping. Since I cannot test the disk, it may work but I would estimate there is a 90% chance it WILL NOT WORK.
I found a copy of this here: https://commodore.software/downloads/download/211-application-manuals/6699-sysres-users-guide
The brown image on the linked page is the front cover of the binder that is missing from this item.
This does have the usual musty smell, as is typical from Stone Collection items.
Share
View full details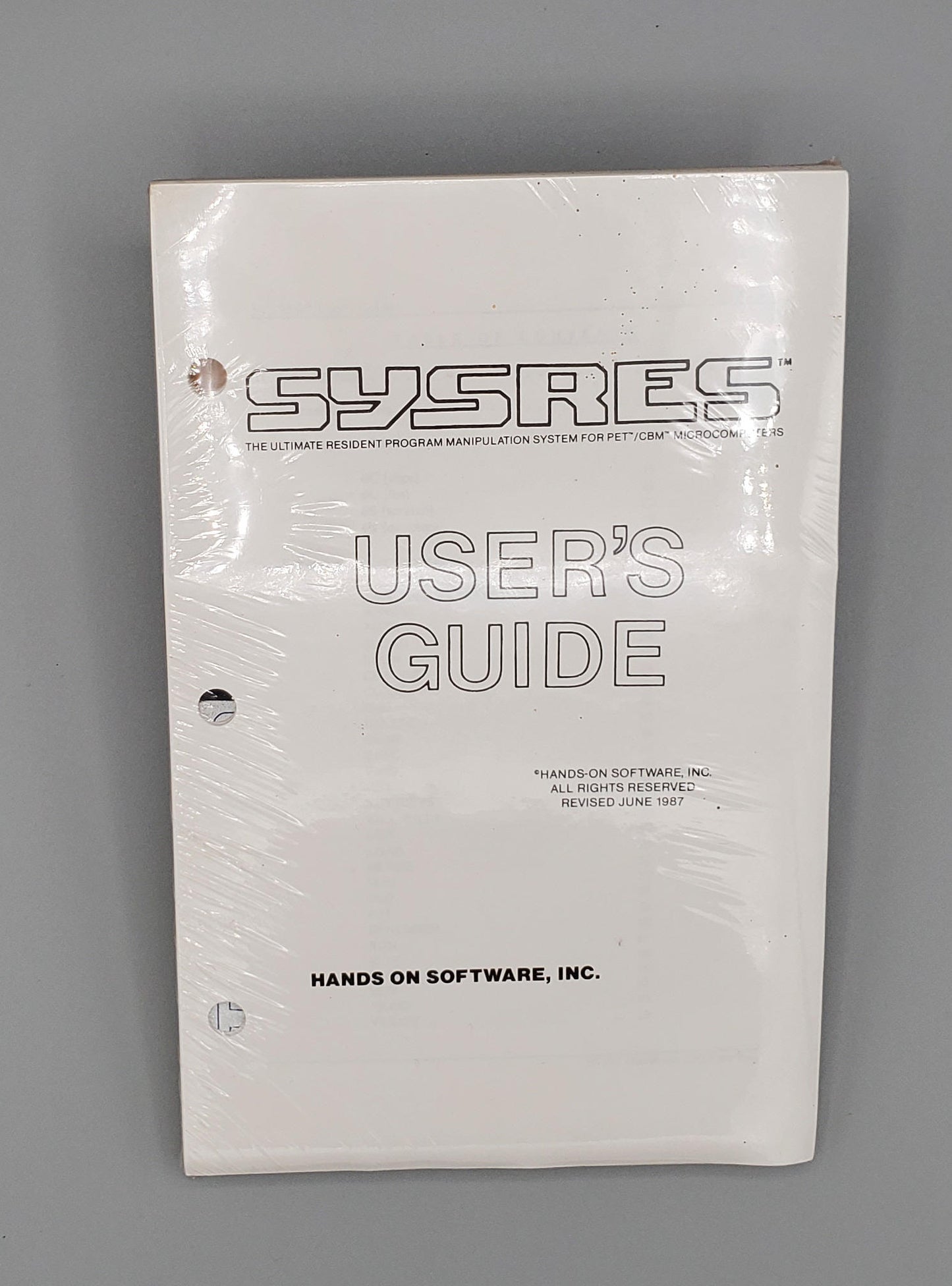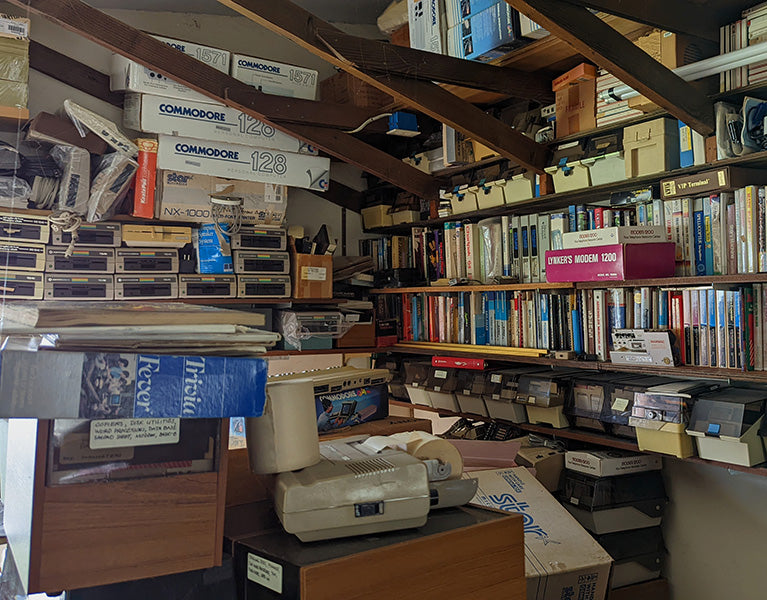 Book Condition
This item came from the Stone Collection. It was stored in a workshop that was abandoned from sometime around the year 2000 until we bought it in 2022. The shop had minimal heating and no AC so these items were subjected to harsh storage conditions. Books and paper items probably have a musty odor. I am not an expert book appraiser so these are rated as below in my opinion. I do my best but cannot check every page of every book.
Like-New - Book is like you would expect off a store shelf in the 1980s
Almost-New - Book is in great shape and has any disks or other add ons it originally came with. It has been used and may have some wear and light writing in pencil.
Very-Good - Book is complete but may be lightly yellowed and have minimal notes in ink.
Good - Book is complete but has some yellowing, creases, writing and/or highlighting. Great as a daily driver but may not be for a collector. May have a musty odor. ad-ons are there but may be separated from the binding (Like a schematic or quick reference sheet).
Fair - Book is scruffy and may have significant notes in it, damaged or torn pages, a musty odor and/or other issues. Add-ons may be missing or in poor condition. Binding may be cracked or starting to separate.
Poor - It's a train wreck and is probably missing pages, have a split binding or just about anything else you can think of. I would only list a poor book for something very rare or that has important technical value still.
See Collection on YouTube