Bantam Books
Regular price
Sale price
$17.95 USD
Unit price
per
Sale
Sold out
The Commodore 128 Programmer's Reference Guide from Bantam Books is a valuable resource for vintage computer enthusiasts and programmers. This comprehensive reference manual provides in-depth information about the Commodore 128, a classic home computer released in 1985.

Features:

Detailed Technical Information: This guide offers detailed technical specifications and insights into the Commodore 128's hardware, including the 6502 and 8502 microprocessors, sound and graphics capabilities, and I/O ports.
Programming Resources: It covers essential programming information, including the use of BASIC 7.0, machine language programming, and memory management, making it an invaluable tool for software developers.
Historical Significance: Released during the golden era of home computing, the guide is a relic of the 1980s and provides a window into the technology of the time.
Collector's Item: Due to its historical significance and rarity, the Commodore 128 Programmer's Reference Guide is highly sought after by vintage computer collectors and enthusiasts.
I have several in stock so see the description of conditions below and select the one you want. Not all conditions are available and I have no prospects at the moment for finding a Like-New or better one.
The image is representative of the item and individual images of each item are not available so read the condition descriptions!
One copy listed as Fair condition has a permanent label on the front with the original owners name and permanent tags marking the start of each section (See Image). I think this would be great as a daily driver for reference but collectors beware! Order a fair condition one and let me know in the shopping cart note if you want this copy,
Share
View full details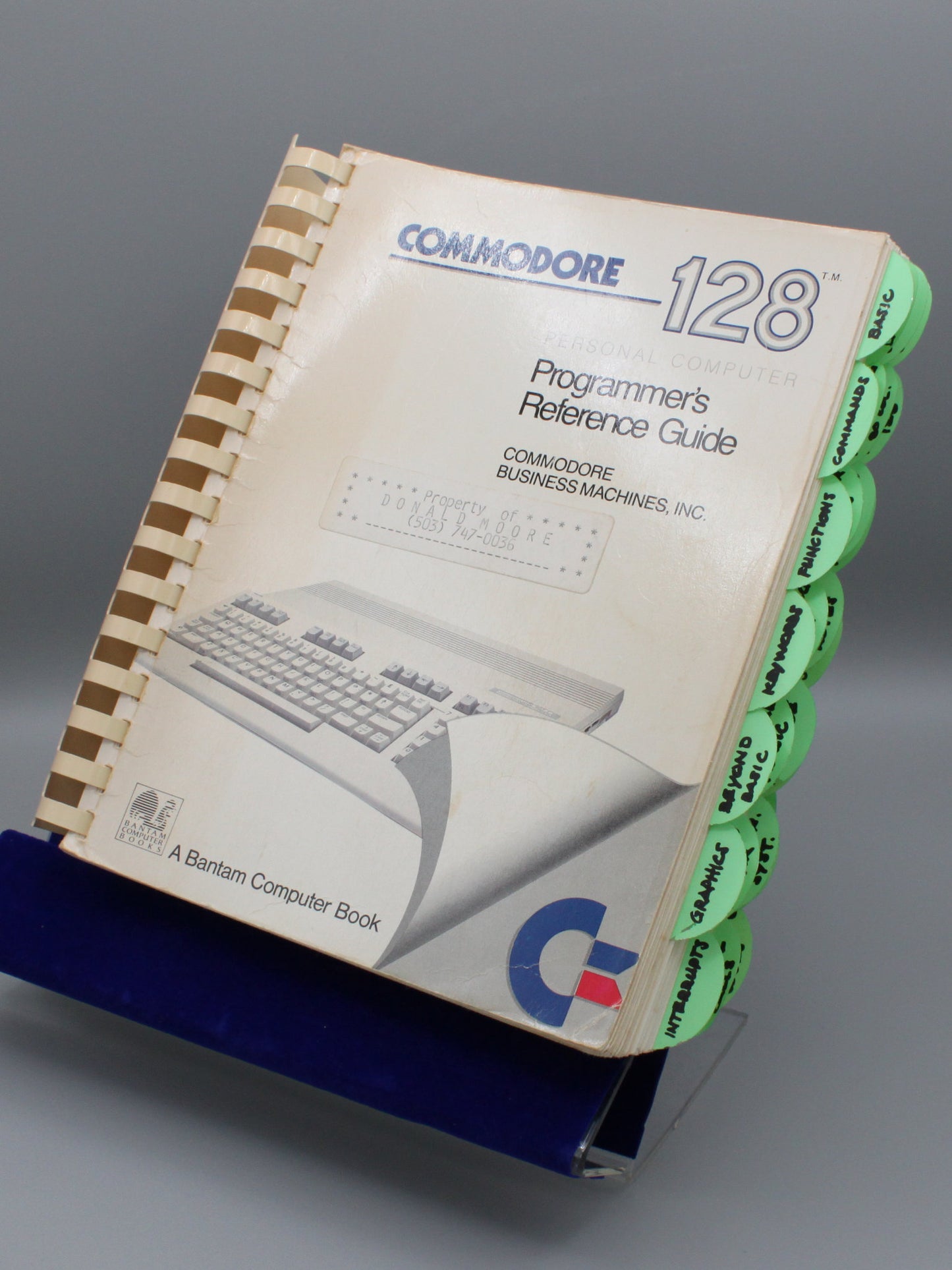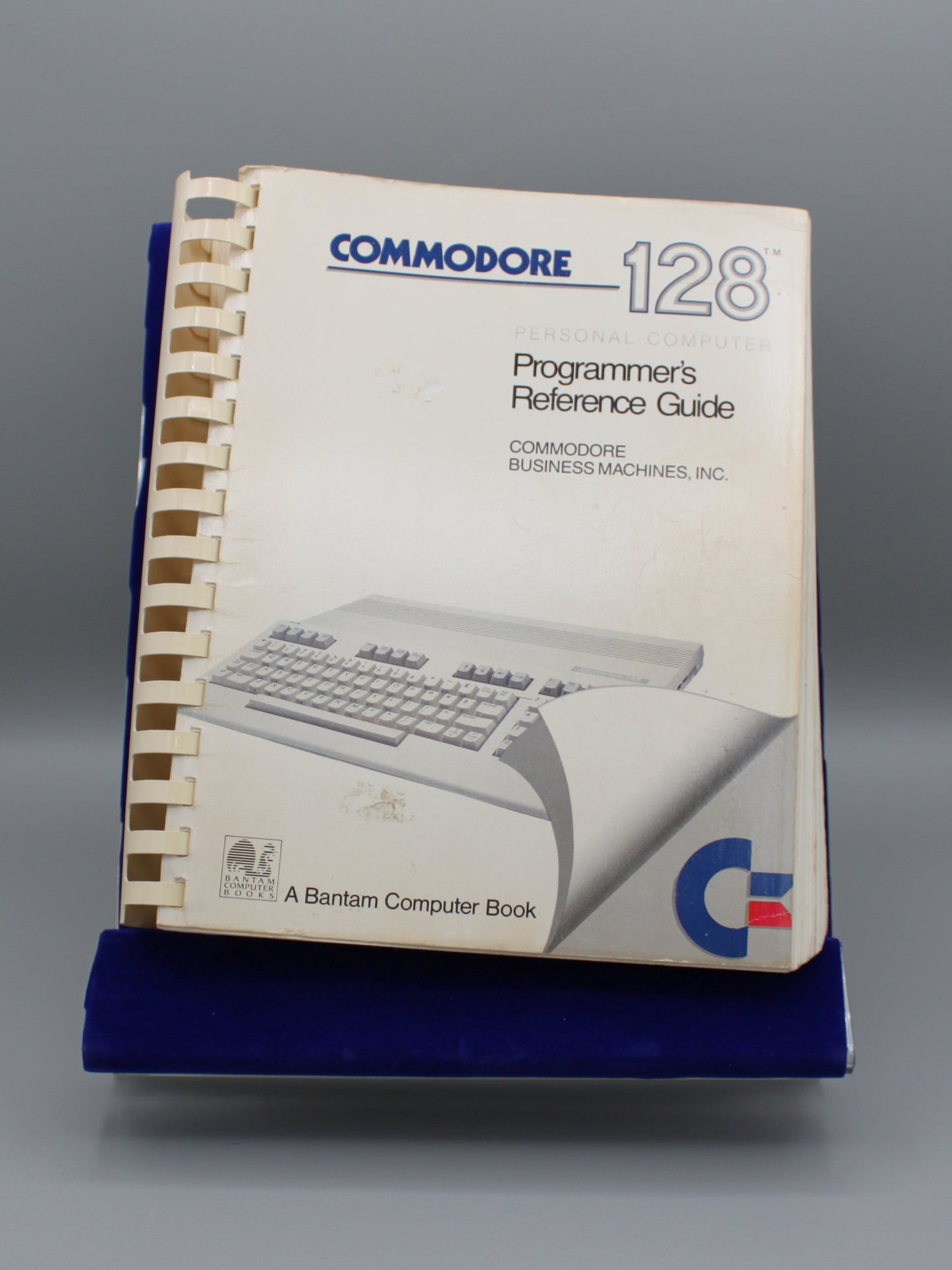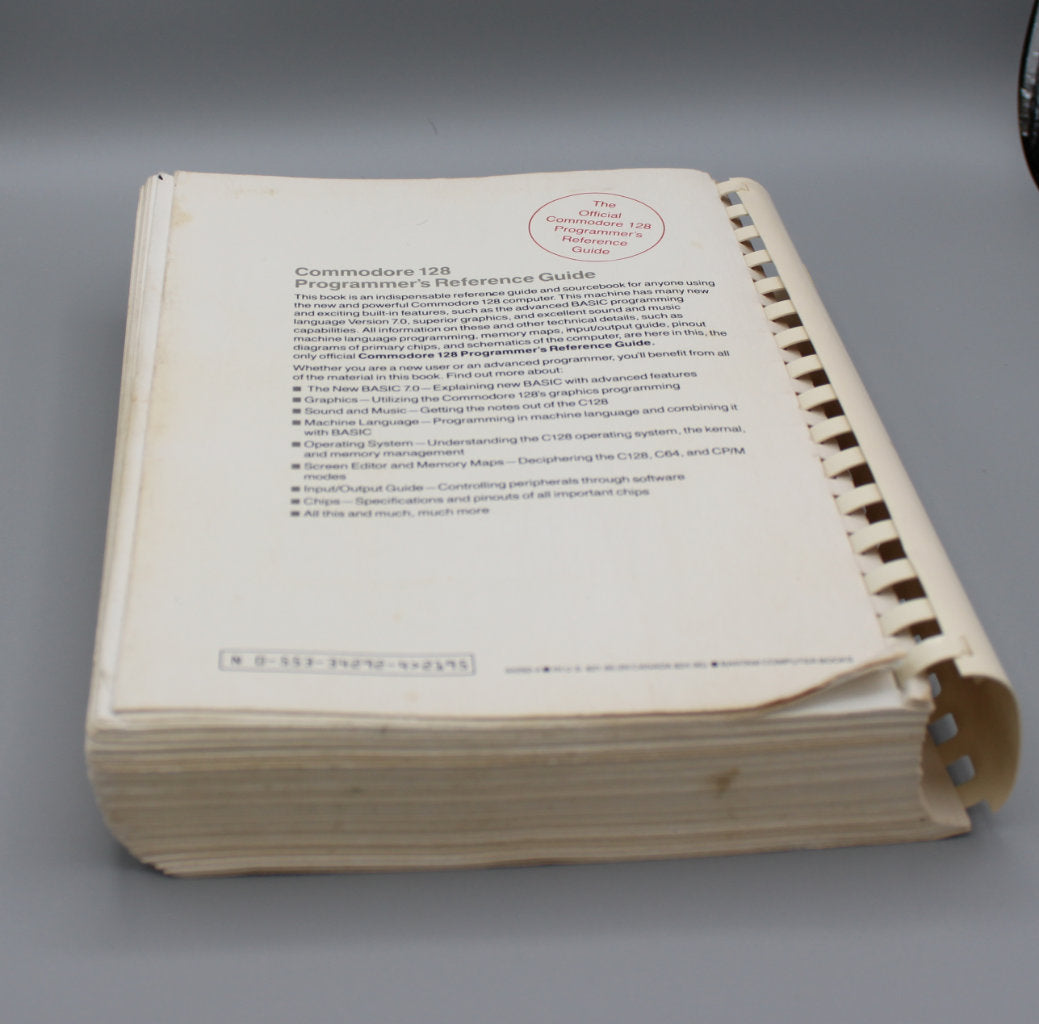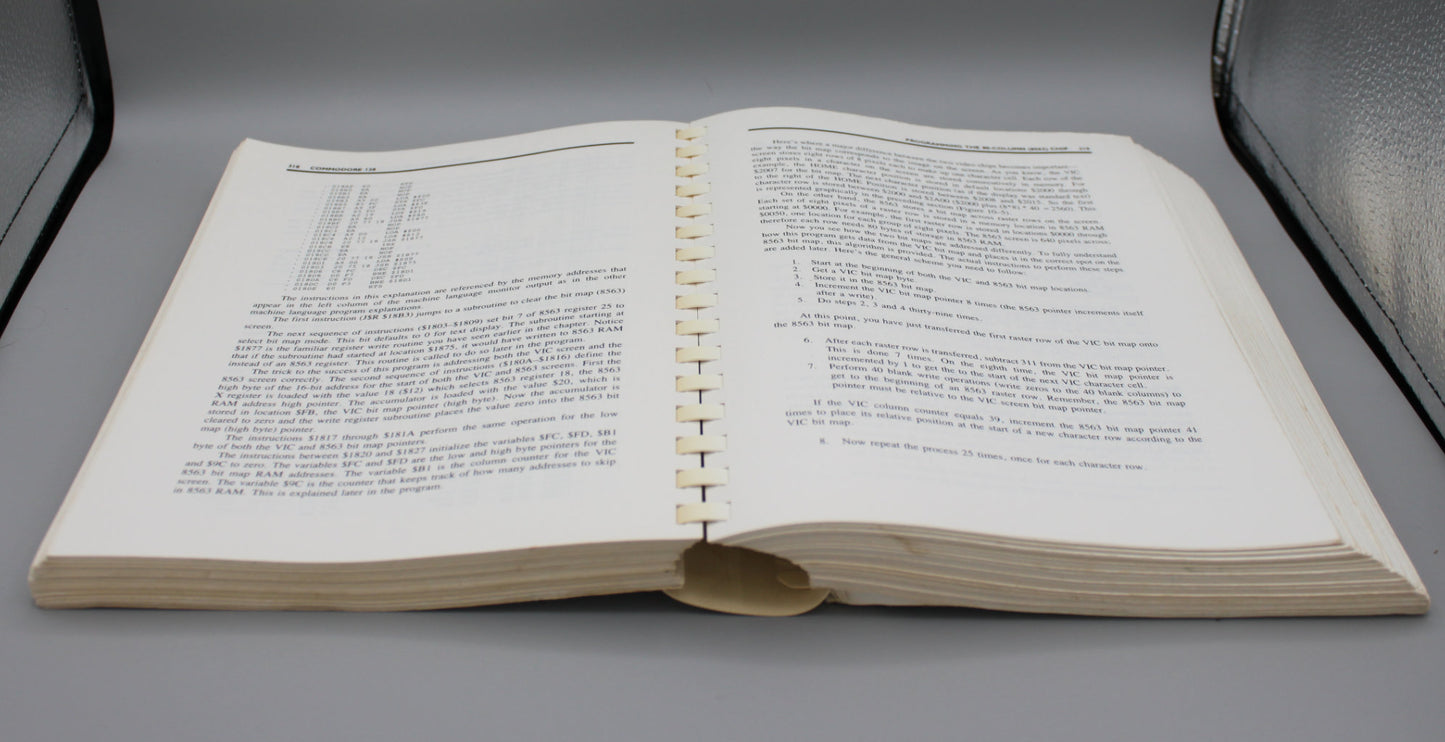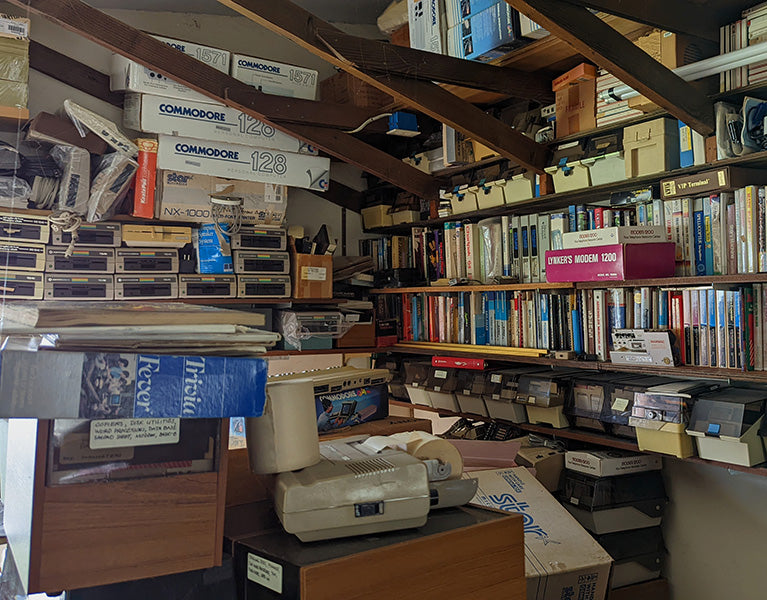 Book Condition
This item came from the Stone Collection. It was stored in a workshop that was abandoned from sometime around the year 2000 until we bought it in 2022. The shop had minimal heating and no AC so these items were subjected to harsh storage conditions. Books and paper items probably have a musty odor. I am not an expert book appraiser so these are rated as below in my opinion. I do my best but cannot check every page of every book.
Like-New - Book is like you would expect off a store shelf in the 1980s
Almost-New - Book is in great shape and has any disks or other add ons it originally came with. It has been used and may have some wear and light writing in pencil.
Very-Good - Book is complete but may be lightly yellowed and have minimal notes in ink.
Good - Book is complete but has some yellowing, creases, writing and/or highlighting. Great as a daily driver but may not be for a collector. May have a musty odor. ad-ons are there but may be separated from the binding (Like a schematic or quick reference sheet).
Fair - Book is scruffy and may have significant notes in it, damaged or torn pages, a musty odor and/or other issues. Add-ons may be missing or in poor condition. Binding may be cracked or starting to separate.
Poor - It's a train wreck and is probably missing pages, have a split binding or just about anything else you can think of. I would only list a poor book for something very rare or that has important technical value still.
See Collection on YouTube