Hi Tech Expressions
Regular price
Sale price
$18.00 USD
Unit price
per
Sale
Sold out
Ernie's Big Splash for the Commodore 64 is more than just a vintage video game; it's an educational time capsule that provides a unique learning experience. This software, designed for the Commodore 64, offers an intriguing glimpse into the educational programs of the early computing era.
Educational Legacy: Travel back to the 1980s to explore the foundations of educational technology.
Vintage Learning: Experience the simple yet effective educational content of that era, highlighting historical teaching methods.
Nostalgic Appeal: Revisit early edutainment software, capturing the charm of early computer-based learning.
Collectible Resource: A must-have for educational technology enthusiasts and historians, illustrating the evolution of digital learning.
Historical Significance: Ernie's Big Splash is a digital history lesson, showcasing the origins of educational technology.
This includes:
Box (A bit warped)
Disk (Probably not working)
Poster
Function Key Overlays
Manual 
Order forms
Quick Reference
Share
What's Included

Disk, Open Box, Manual, Quick Reference, and Keyboard Overlay
View full details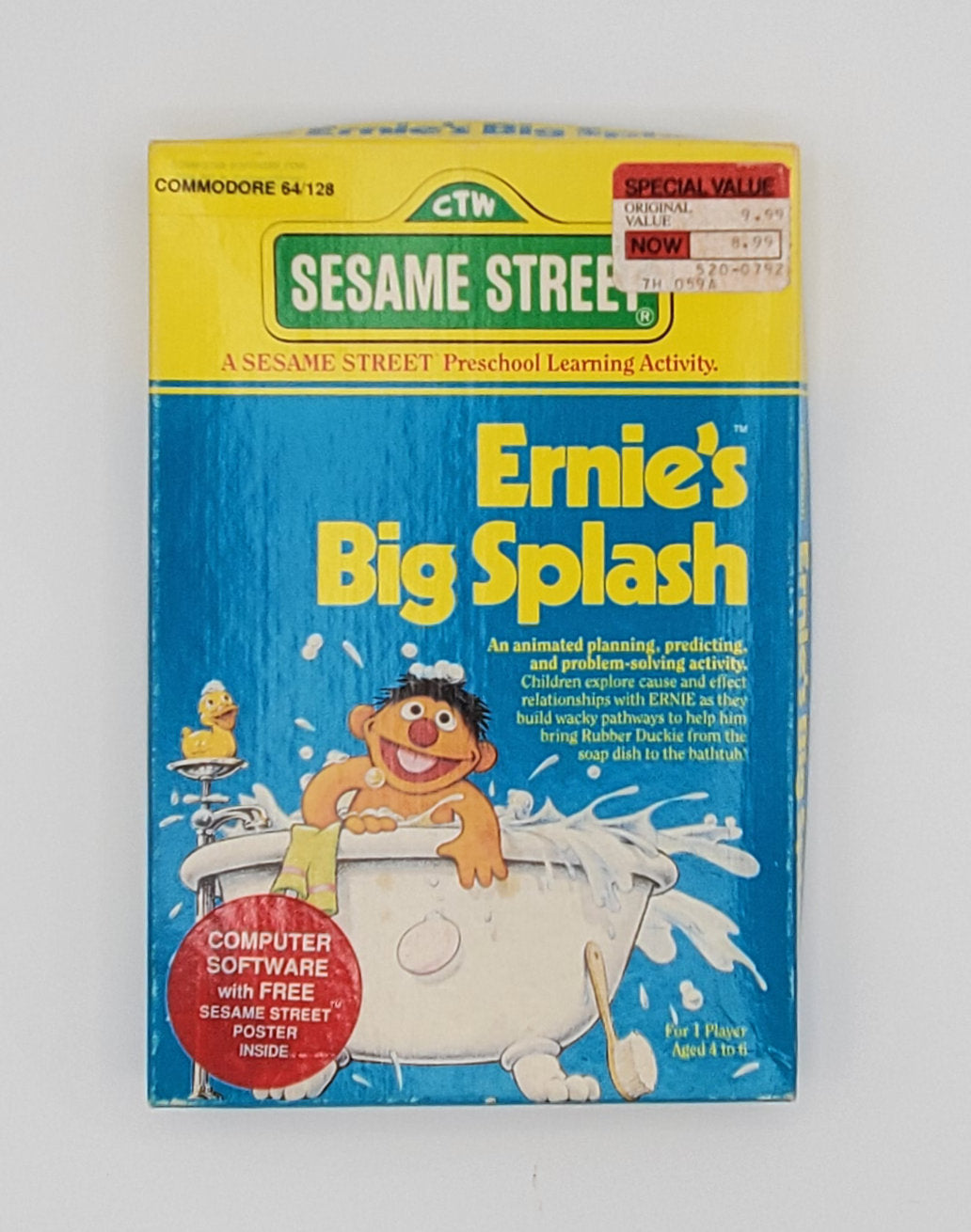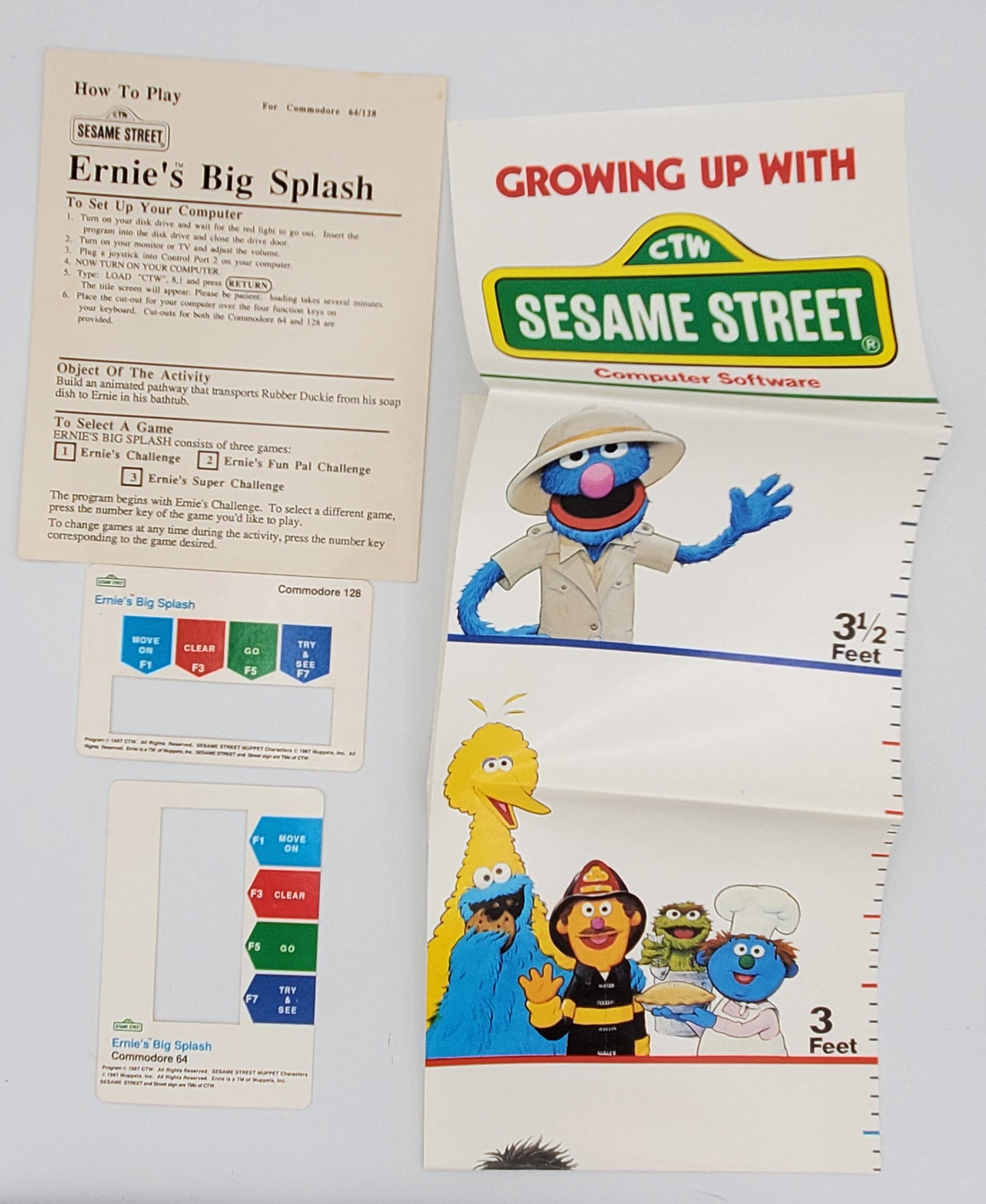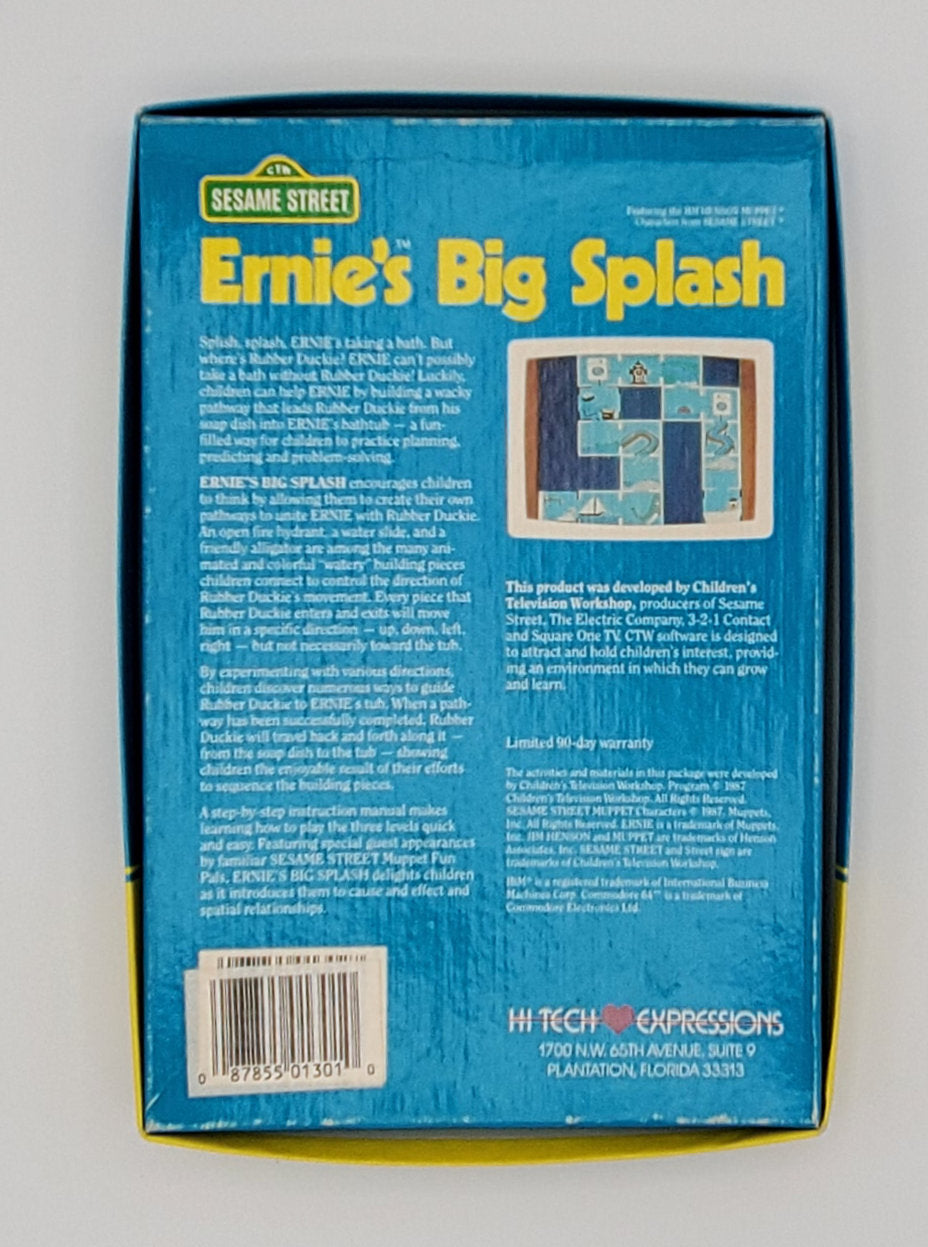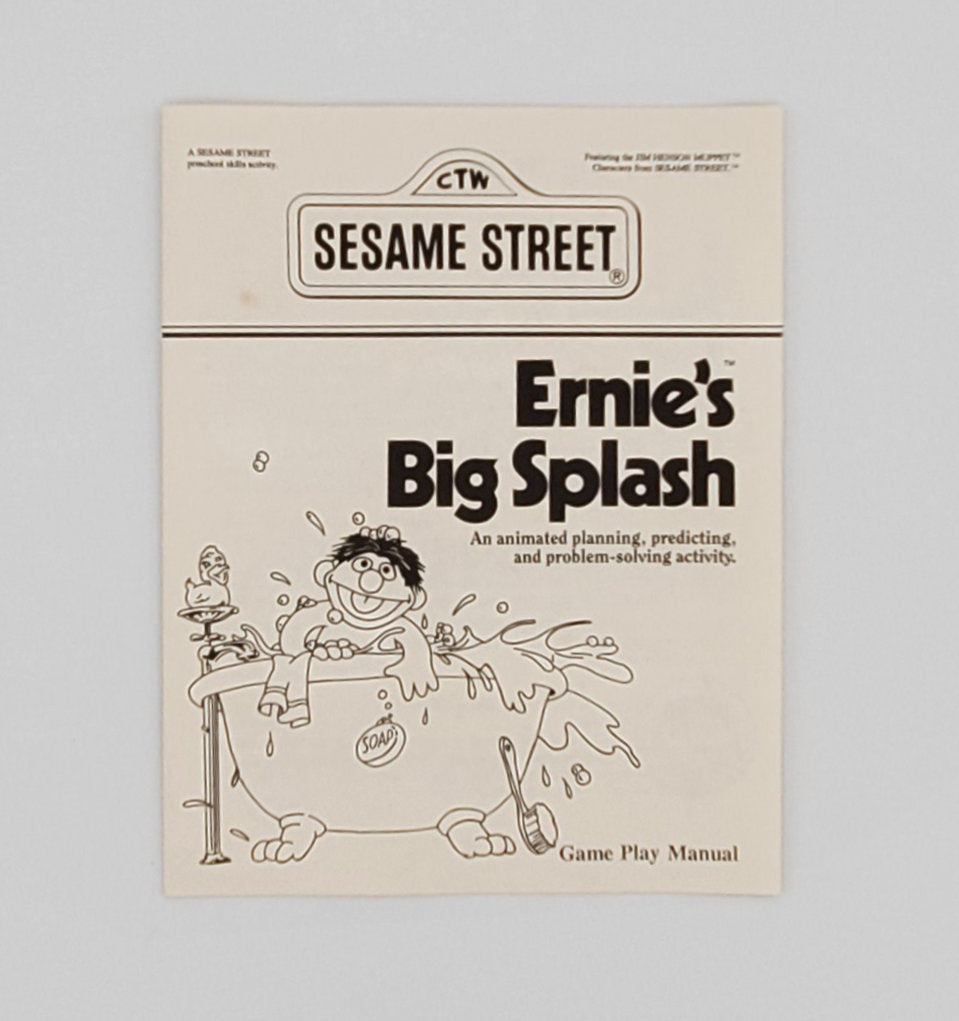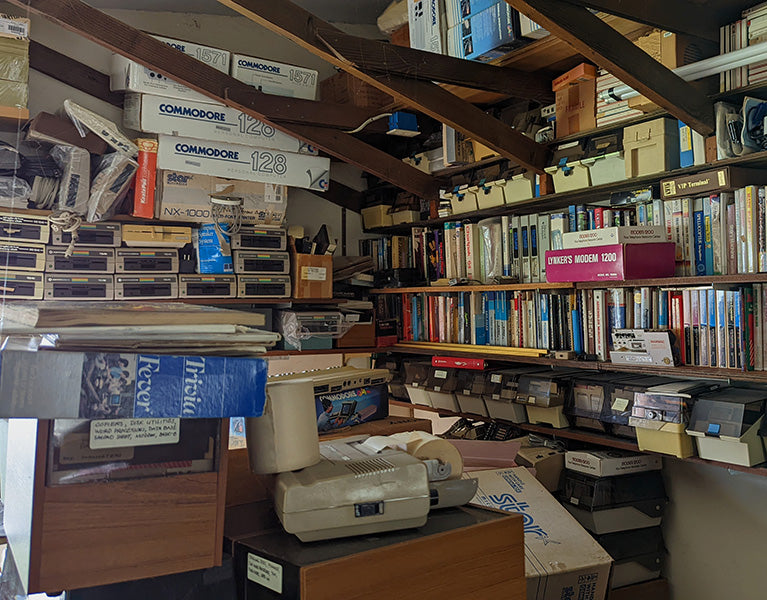 Condition Considerations
This item came from the Stone Collection. It was stored in a workshop that was abandoned from sometime around the year 2000 until we bought it in 2022. The shop had minimal heating and no AC so these items were subjected to harsh storage conditions. Untested disks probably don't work and may have dust or mold spores. Books and paper items may have a musty odor.
See Collection on YouTube