HesWare
Regular price
Sale price
$17.95 USD
Unit price
per
Sale
Sold out
Microsoft Multiplan by HesWare for the Commodore 64 is a versatile and powerful spreadsheet software tailored for this iconic 8-bit home computer. This software package offers a range of features that make it an excellent choice for data management and analysis on the Commodore 64. Users can create, edit, and organize spreadsheets, perform calculations, and generate graphs to visualize data.
 Included are
Manual in binder (Color style)
Function Key Overlay
2 Quick reference card (Both the same)
One original disk which is very UNLIKELY to work (Written on, see images)
2 copied disks which probably don't work either

Version 1.06 (Old version)
Version 1.07 (Epyx version)
Share
What's Included

Disk, Manual, Quick Reference, and Keyboard Overlay
View full details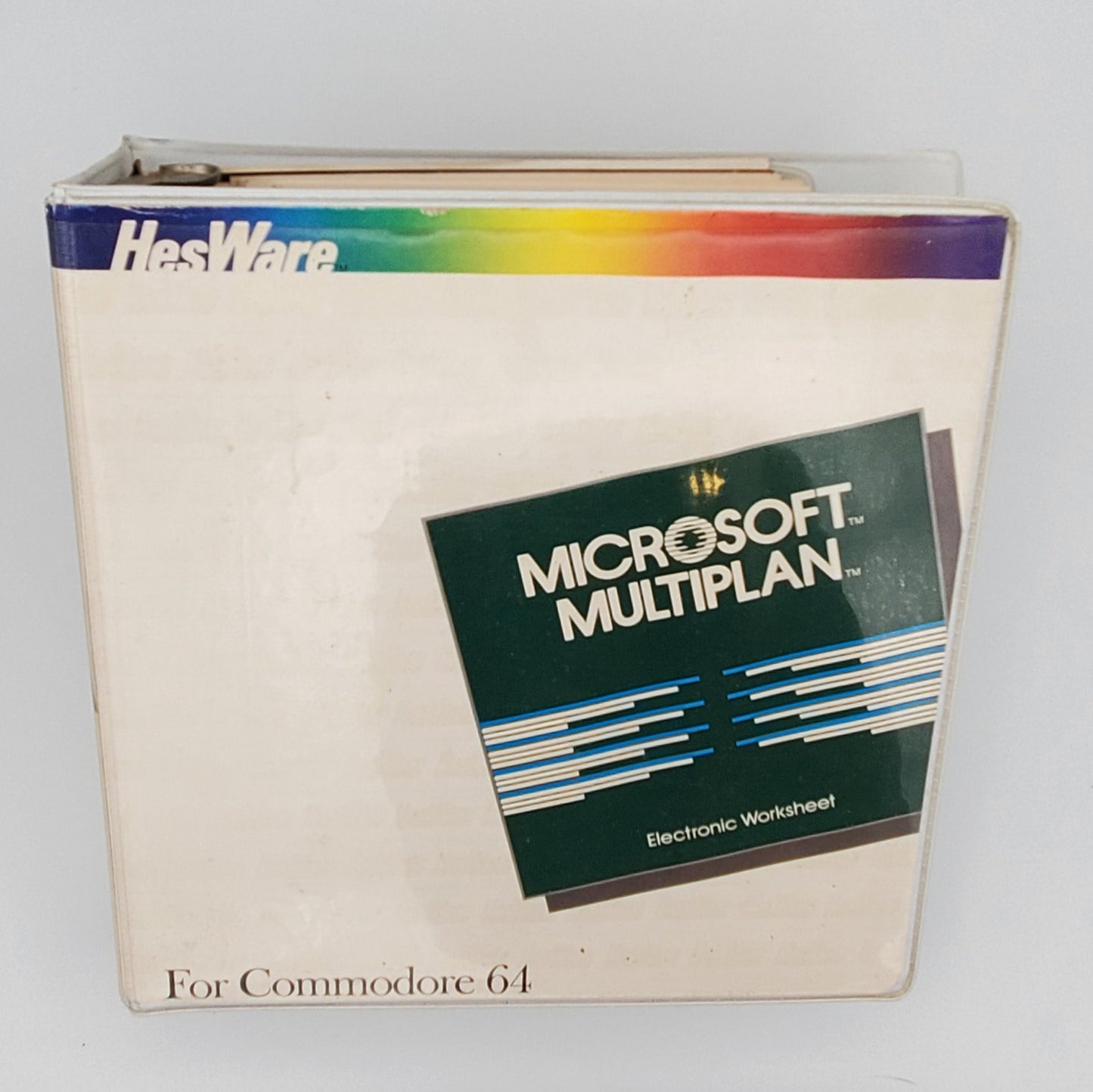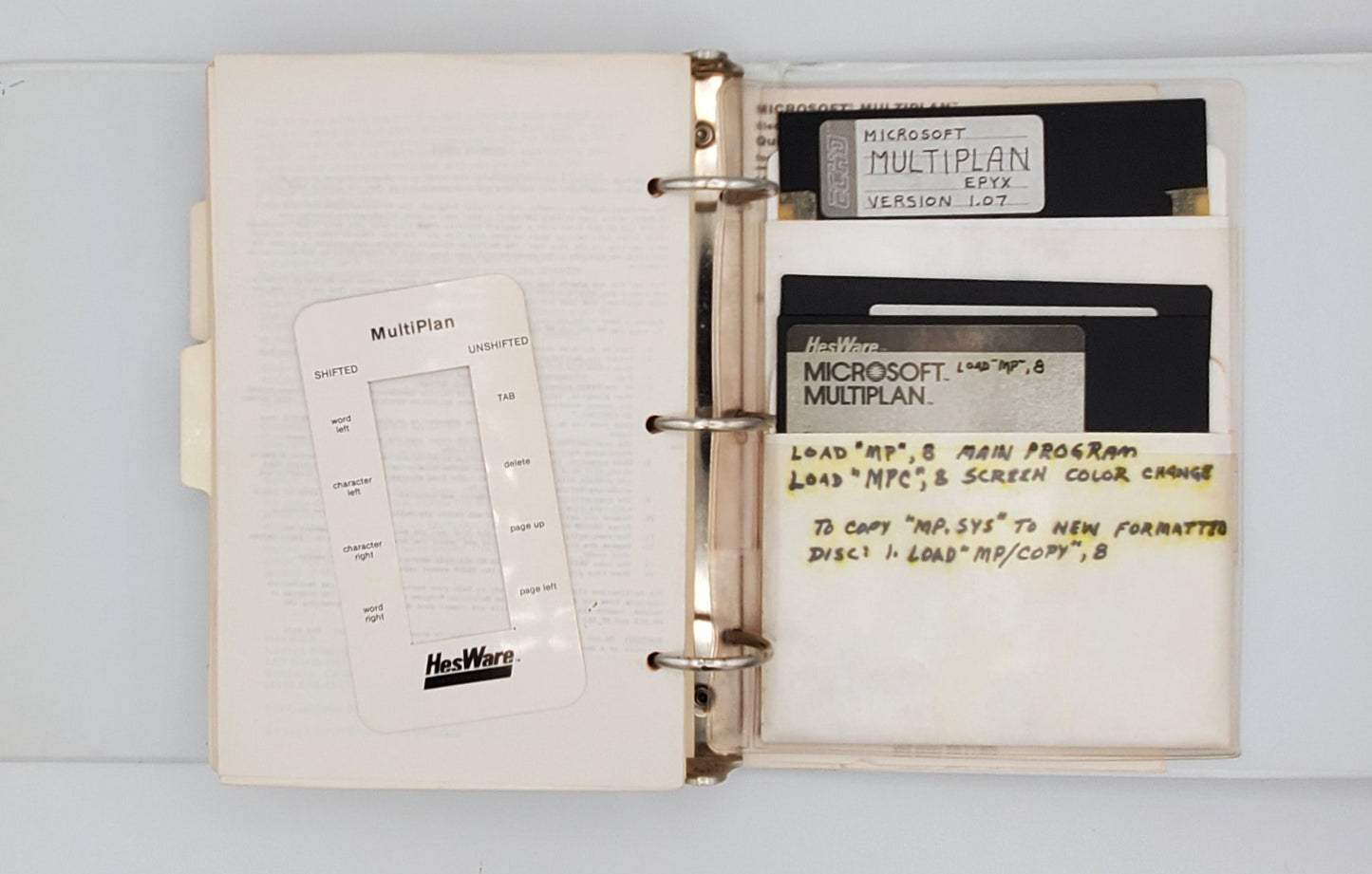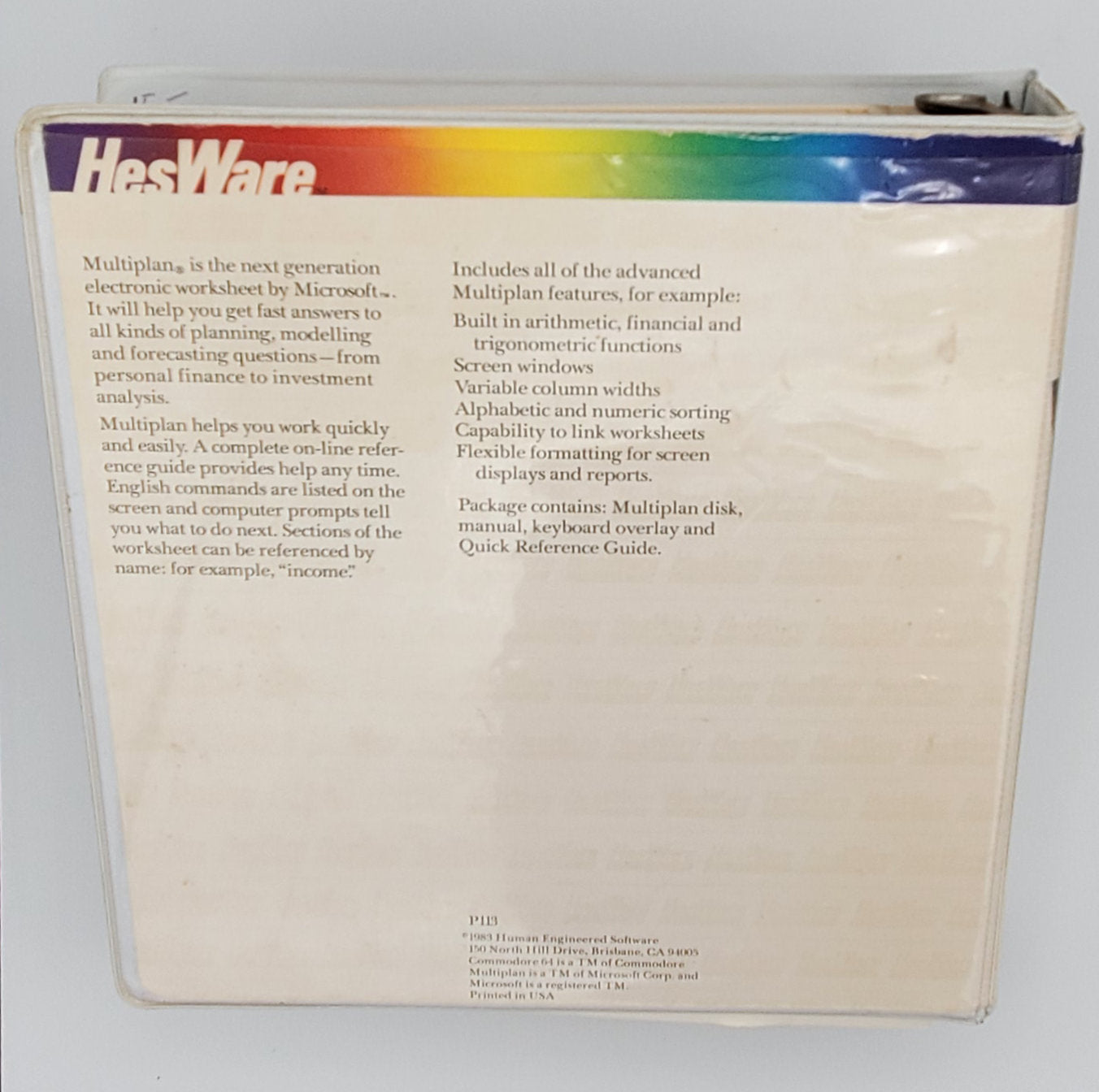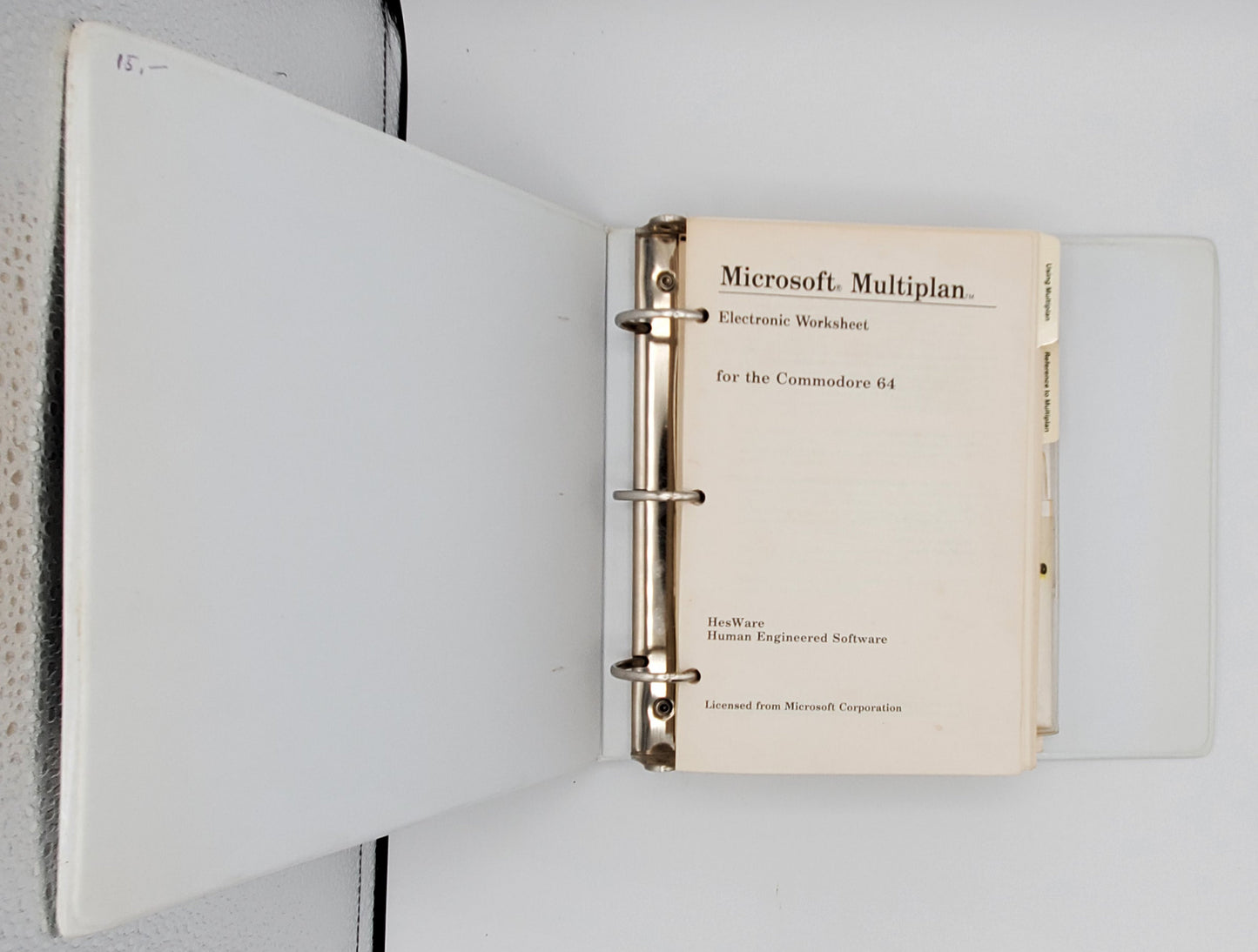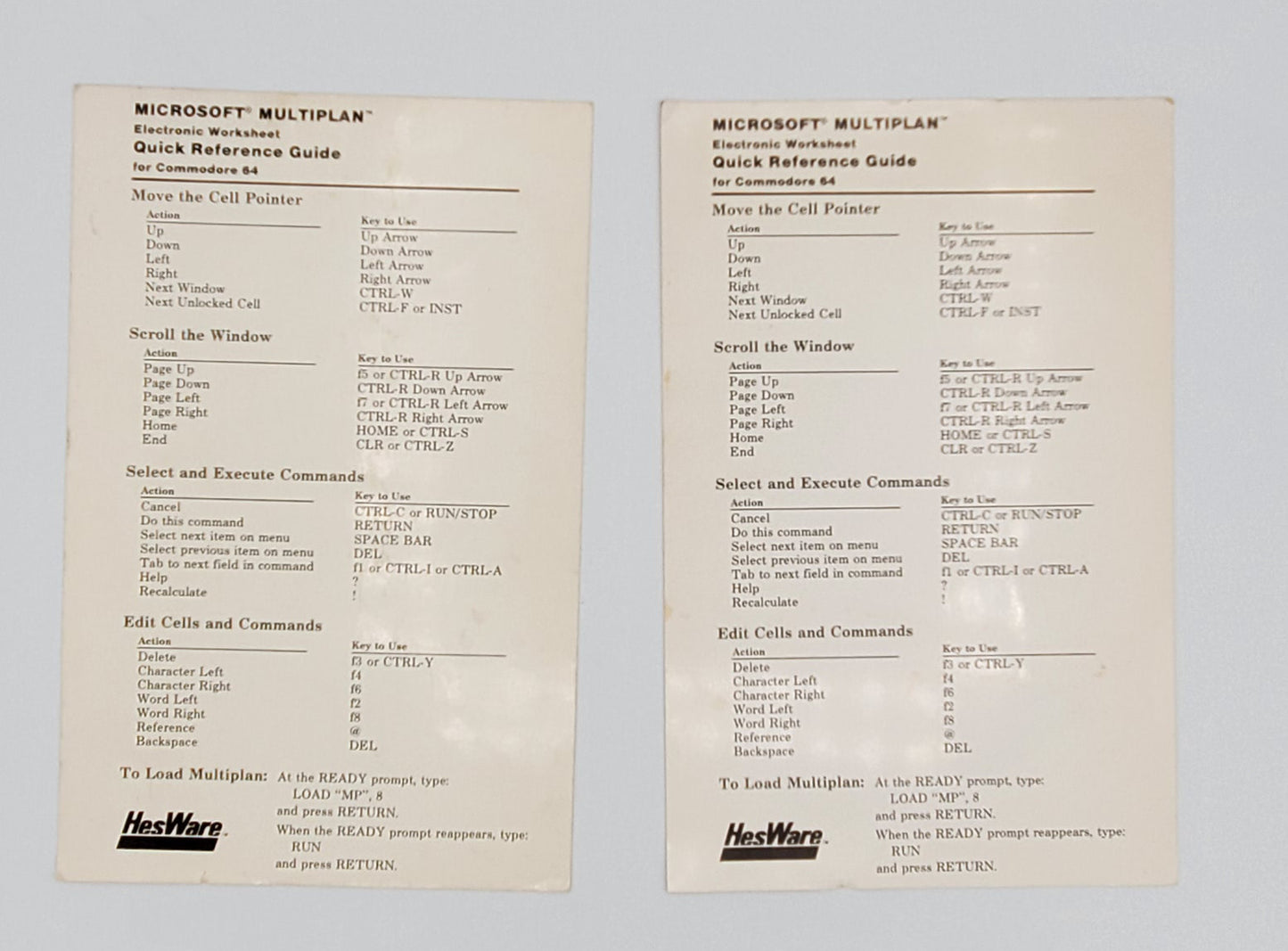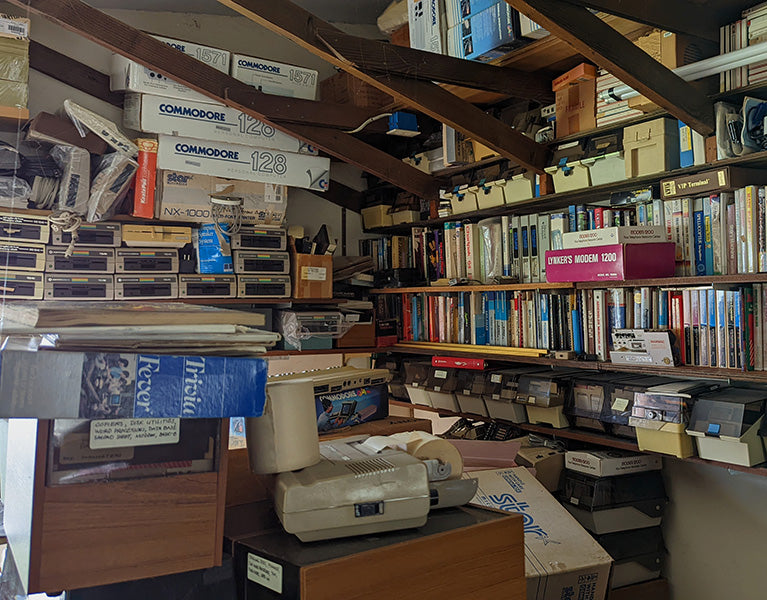 Condition Considerations
This item came from the Stone Collection. It was stored in a workshop that was abandoned from sometime around the year 2000 until we bought it in 2022. The shop had minimal heating and no AC so these items were subjected to harsh storage conditions. Untested disks probably don't work and may have dust or mold spores. Books and paper items may have a musty odor.
See Collection on YouTube